7.2.20
This week, we added our first fish the fish tank! They are 6 Zebra Danios which the children have named Katie, Jasper, John, Jim, Alex and James. We learnt about how to safely get the fish into the tank and how to care for them once they were in.
In Maths, we have been adding and subtracting using money. With addition, we have looked at adding different amounts of pounds and pence. For example:
Apple: 54p
Banana: 23p
Mango: £1.23
How much would an apple and banana cost?
How much would an apple and a mango cost?
How much would all three items cost?
With subtraction, we have been focussing on giving change. For example:
If I have 50p and I buy a banana, how much change will I get?
If I have £1 and I buy an apple, how much change will I get?
If I have £2 and I buy a mango, how much change will I get?
For an extra challenge, can you decide which coins could be used to give the correct amount of change? For example, 17p could be made with a 10p, a 5p and a 2p.
In Literacy, we have been reading 'Escape from Pompeii' by Christina Balit. The children came up with some fantastic questions they could use to research volcanoes such as 'What is a volcano?', 'How are volcanoes formed?' and 'How dangerous are volcanoes?' They used these questions to do some research before completing a leaflet containing all the information they had found out. Finally, they imagined they were watching the eruption of Mount Vesuvius through a window and acted out how they would be feeling and what they would be saying while watching such a massive event take place.
In Theme, we have been looking at Ancient Egyptian pharaohs and in particular, Tutankhamun. We found out about his short reign as a young pharaoh and the children created a tissue paper collage of his sarcophagus . Next, we looked at the discovery of his tomb by Howard Carter. The children wrote some amazing diary entries, imagining they were Howard Carter discovering the tomb, describing what they could see, smell, hear and how they felt throughout the process. On the topic of Ancient Egyptians, a quick reminder that our Ancient Egyptian day is next Wednesday 12th February!
We hope you all have a lovely weekend
17.1.20
Hello! We're excited to have been selected to participate in Fishkeeper Fry 2020, a national learning programme developed by Maidenhead Aquatics, to help teach children about the joys and benefits of fishkeeping whilst bringing some of their key science themes to life for them in the classroom. We will be starting the programme next week!
Supported by our local Maidenhead Aquatics store, we will be following an 8-week programme during school time, designed to teach the children how to set up an aquarium properly and care for their fish in the classroom. All the equipment for the programme and all the learning resources have been provided to us completely free of charge by Maidenhead Aquatics and their supporting partner Fluval. You can find out more about the programme and what the children will be getting up to here: https://www.fishkeeper.co.uk/fishkeeper-fry-parents.
10.1.20
What a fantastic start to the spring term!
In Maths, we have been multiplying using the grid method and short multiplication.
The grid method involves partitioning the number into tens and units before it is multiplied.
Short multiplication is a written method used for one-digit multiplication only.
If you would like to do any calculations at home, please use two-digit numbers multiplied by 3, 4 and 8.
In Literacy, we began the week by exploring different traditional tales such as Cinderella, Rapunzel and Hanzel and Gretel before starting our new book 'The Pied Piper of Hamelin' by Lisbeth Zwerger. The children worked in groups to create a freeze frame of a scene from the book. They thought about what their character might be thinking or feeling if a swarm of rats suddenly appeared. The next day, they wrote in role of that character, using adjectives to describe the rats and how they felt when they arrived.
In Science, we have started our new topic of 'Forces and magnets'. We discussed what we already knew about forces before learning about push and pull forces such as pushing a shopping trolley or pulling the rope in tug of war. We then played a game of Bingo to test our knowledge!
In Theme, we are learning about Ancient Egypt. We created a timeline of the Ancient Egyptian period and investigated different Ancient Egyptian artefacts.
6.12.19
This week was the start of advent, the build up of festive cheer has begun. The school has been decorated and the spirit of Christmas has arrived.
We have finished our literacy book this week, ending with a fabulous letter. We will be sending these to the year 5's to ask for help us ensure The Tear Thief can collect tears that are substantial and worthwhile to light the Moon. We had discussed the 3 sentence types- commands, questions and statements- and had to include them within our letter. Additionally we learnt about subordinate clauses, added information, within brackets, commas or hyphens.
In Maths this week we have continued with understanding multiplication and division within times tables but focused on our 4's. We really enjoyed some of the homemade board games! Hopefully this detailed practice will support some children in attaining their next times table award.
We have also finally completed our D&T project for this term. We have designed and made some brilliant WW1 satchels. Children have developed their sewing ability and have created an end product to be proud of. These will be sent home Monday when photos have been taken and finally details have been completed.
29.11.19
There has been some fantastic learning this week!
In Maths, we have been focusing on the 3 times table. The children have been using concrete resources to help them answer multiplication and division questions as well as using what they know about the 3 times table to answer some tricky questions with bigger numbers.
For example:
3 x 12 = 36
3 x 120 = 360
In Literacy, we have started our new book 'The Tear Thief' by Carol Ann Duffy. The children explored how different emotions could be represented by different colours and jewels. Some great examples included: 'I think a Ruby represents anger because when you're angry you go red like a Ruby' and 'I think a Citrine represents happiness as yellow is bright and happy and like the sun'. We also compared similes and metaphors and finished off the week by writing a poem about meeting the Tear Thief, based on Carol Ann Duffy's poem 'Meeting Midnight'.
In Science, we looked at the benefits and the dangers of the sun. The children investigated how their pupil gets bigger or smaller to allow more or less light in. They designed a pair of sunglasses or a hat to protect people's eyes from the sun and explained that too much light can damage the eye.
In Theme, the children have been working hard to get their bags sewn together. It has been amazing to see them helping each other and working together when they've got stuck. The next step is making them look like WWI satchels!
22.11.19
It has been another busy week in Year 3!
In Maths, the children have been working hard using the column method for addition and subtraction, and it is definitely paying off. They are much more confident when faced with three digit numbers.
In Literacy, we have continued reading 'The BFG'. The children acted out part of the story and there were some fantastic performances! They have also written diary entries as if they were Sophie, using similes to make their writing descriptive and interesting.
In Theme, the children have begun making their WW1 satchels. They have practised a variety of stitches, ready to sew their bags together.
In Science, we have been exploring reflective materials. The children investigated the reflectivity of different materials and designed a book bag with a reflective strip so school children could be seen clearly in the dark. They also had a go at writing messages using mirrors - it was harder than it looked!
8. 11.19
We have returned with a BANG! What fantastic learning the children have shown this week, persevering through the start of our new DT/Theme mini project- Sewing! Over the next few weeks Year 3 will be designing, making and evaluating their own WW1 bags, these could be used for ammunition belt, first aid, or equipment satchels. This week we drew our first designs and started to practise a range of stitches we may use for our bags (running, back and over stitches).
We have also started our new Literacy book - The BFG. The children had a lot of fun learning about compound words and proper nouns when creating new giant names- Nosenibbler, Eyesquisher and the Bonecracker are some you need to WATCH OUT for!
We have been looking at three digit numbers add and subtract 1 then 2 then 3 digit numbers this week. Many of these have not included carrying, but we have started to think about this mathematical process. If you would like to do any calculations to support at home, please feel free to help them with this concept by using the column method.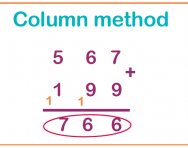 Finally, we also started our new science topic of 'Light and Dark' this term. This week we collated the information the children already knew about the topic and thought about what we would like to learn over the next term.
11.10.19
Another week down! Some fantastic effort from all children in their final versions of the Oliver Jeffers book 'A heart and the Bottle'. The children are really showing a keen interest in their writing, producing some well written stories, as well as working collaboratively to edit and improve before final production on the laptops. We are very impressed.
In maths we have been developing our reasoning and problem solving skills, not only answering questions but all trying to develop their ability to explain and justify why their answers are correct. We have had a focus on comparing and ordering number to 1000.
We have also written letters back to our parents this week, in role as WW1 soldiers in the trenches. We learnt about what it would be like, how it would have felt and what would have happened and used these facts in our letters.
Finally we were able to use Now Press Play for our science lessons this week, where we immersed ourselves in a story about an emperor needing different rocks to build his temple. The children were all very engaged and took part in a quiz afterwards to gather all the information they had discovered about rocks.
08.10.19
I am excited to let you all know that we have joined TTRockstars to support the learning of times tables here at Jupiter. Today the children have been sent home with their own log in details. Keep these safe! You can access the website through the link attached. You will need to click on 'login' and 'school pupils'. Please feel free to feed back any information once your child has had a go at home, such as ease of use and engagement.
01.08.19
We have been hard at work, learning about prefixes and suffixes within our literacy learning, based on the book 'The Heart and the Bottle'. We have learnt the rule of changing a y to an i if we are adding 'ness', but some of us got a little stumped when we got to shyness. But every rule has its outliers.
In maths we have been focusing on place value, and solving problems about 100's, 10's and 1's. Also remembering the 0 has to be a place holder if there isn't a number in that column; for example 602, needs to have the zero even though we know there are no 10's other wise it would read 62. Same for knowing 183 isn't written 100803. :)
Also delving into the trenches this week, and understanding how soldiers lived within them.
We will also begin our practices for the Harvest festival so please help with learning lines at home.
Photos will be added to individual class pages, so that it is easier to find the most relevant.